Personal trainer education
Personal trainer education – English
There are many reasons why you might consider becoming an personal trainer.
Some of the most compelling include helping clients improving their fitness and health in general. As a personal trainer you'll usually have a quit flexible carrier – part time or full time.
Through an in depth personal trainer education you'll get the knowledge on how to become a successful personal trainer. How to understand your client, how to design a customer designed program for mobility, stretching and strength conditioning for each client.
You'll know how to adjust a program whilst considering the clients current physiology.
With this course you will also have an international certification at Europe Active and EREPS since your course is an EREPS Level 4 course
EREPS Level 4 – Personal trainer
The fitness industry needs more well-educated personal trainers who know how to create and success full business – based on how their clients get the results they need.
We'll take you through anatomy, physiology, program design, primal patterns, mobility, stretching, motivation, coaching, stress, life style factors, biomechanics and much more.
Even though we are certified we offer more in our curriculum than needed to get the certification – that include topics as:
Health profile
The core and holistic approach
Evolutionary health profile
Functional training
Sling systems
Advanced program design
We are the biggest independent training provider in Denmark – and with an international certification.
All your instructors know what it takes to create success within the fitness and health industry.
We'll educate and share your knowledge all the way from the basics to your final exam.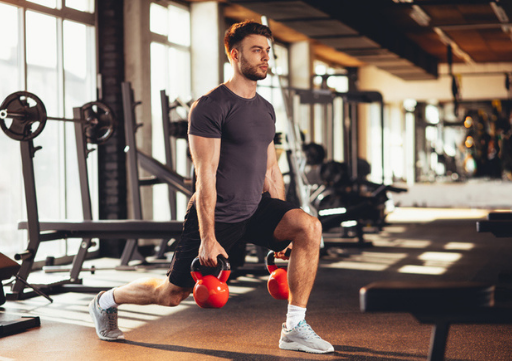 You register and join the course.
You will get access to our e-learning and we're expecting you to go through the anatomy before day 1 on the course. Please register at least two weeks before we start the live-teaching.
Day 1
You've watched all the e-learning and are ready for your first day.
After day 1
The teaching is a mix of theoretical and practical lessons. We expect you to use all the knowledge on your own as well as practicing on one or two "clients"/friends. It's important you'll practice the role as a personal trainer while you're between classes.
Final exam
You'll have the two multiple choice (40 min + 60 min) the day before the practical exam. The practical exam is a 30 min exam on the last day. After the final exam you are now an international certified personal trainer.
Requirement
The requirements are you're 18, have some training experience and are ready to learn.
Number of lessons
140 lessons.
Expect 50-60 hours of self-practice including practical homework.
Exams
2 multiple choices
1 case and 1 practical.